Emergency Services
Back To Our Services
Safe garage door operation is ensured when all parts work the right way. If they start experiencing problems, the overhead door might not open or close properly. One problem will lead to the other and the house won't be protected anymore if the garage door is open mid-way down. This can also be a safety hazard and the situation is tougher if minors are in the house that cannot be easily controlled. All these problems, which threaten to compromise the daily convenience of homeowners but also their safety and security, are urgent and require quality emergency services. With emergency repairs, the problems will be effectively solved and eliminate any threats. For this reason, urgent services must take place as fast as possible.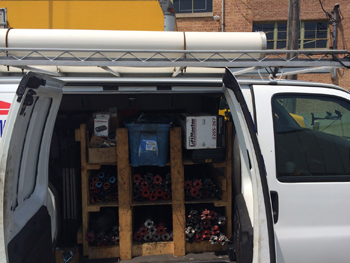 Urgent opener issues? Email us
The prime concern of Garage Door Repair in La Palma is to guarantee that all services provided by our earnest, friendly, and skilled technicians ensure the absolute safety of customers. People install garage doors to ensure their cars and other valuables are protected in the garage. They spend a lot of money to ensure security and obtain a convenient garage system, which operates safely. When problems emerge, it is our job to fix them immediately, which is why we place gravity to our speed, since it is of the essence when the overhead door won't close or there are other similarly serious problems with the mechanism.
We offer our reliable services on a same day basis to solve issues fast. You can be sure of our admirable services due to our knowledge of how all garage systems work and remarkable expertise in Genie and Liftmaster service. The ardent technicians meticulously fix springs and any other components properly. Take confidence that any problem with the tracks, electric operators, springs and any other part will be fixed at once delivering flawless results.
Call our number every time you have urgent problems and trust our team for emergency services.